Domus Live-In Care is registered with the Care Quality Commission (CQC) to provide live-in care services throughout the areas shown below.
Domus Live-In Care is part of the Care at Home Services Group – a privately owned, independent family business providing a range of high-quality care services to clients in their own home. The Group provides its service under several trusted brands including:
Care at Home Services
Beech Tree Total Care
Westminster Homecare
Domus Live-In Care
Domus Live-In Care is a specialist service which focuses on providing tailored and individual live-in care solutions for adults of all ages.
Our Management Team
All members of our Management Team are based at our offices in Tunbridge Wells and can be contacted by calling 01892 512961.
Dan is the Group Director responsible for Domus Live-in Care. He is also the Group's Commercial, Compliance & Legal Director and the CQC 'Nominated Individual' for the whole organisation. As such, he is the director responsible for all CQC and regulatory compliance, employment and legal issues amongst other matters. A former Army Officer and latterly a Barrister-at-Law, practicing in a leading London Common Law Chambers, he has substantial management and personnel experience in addition to his legal knowledge. He was a founding member of Domus's parent company and has been an active Director in that operation since 2001.
Danielle Price, Registered Manager originally joined Domus Live-in Care in September 2015 initially working in the recruitment team and then moving in- to the wider Care Service Manager role. Danielle became manager in June 2023 and is excited about the future of Domus. Danielle has extensive experience working in the care industry and has herself been a carer within both domiciliary and residential care. Danielle is working towards her Level 5 Diploma in Leadership and Management for Adult Care. Danielle originally trained as a secondary school English teacher.
Steve Martin Care Service Manager joined Domus Live-In Care in August 2023. Steve has worked within the care industry for the past 30 years. Steve started working in nursing homes as a Health Care Assistant in 1993 then worked at Pembury hospital as an auxiliary nurse for both Nurses Direct Agency and BNA British Nursing Association. Steve then worked his way up to care coordinator. Steve then went on to work for Adult Social Services supporting clients with varying degrees of dementia. For the past 8 years up until August 2023 Steve has worked for Domus sister company Care at Home Services as a care coordinator before having the opportunity to work within Domus Live-In Care. Steve has NVQ 2 Social Care and QCF Dementia Pathway.
Areas Domus Serves
Domus provides live-in care services in the following areas:
Bedfordshire
Buckinghamshire
Cambridgeshire
East Sussex
Essex
Hertfordshire
Kent
Leicestershire
London
Norfolk
Northamptonshire
Nottinghamshire
Peterborough
Rutland
Surrey
West Sussex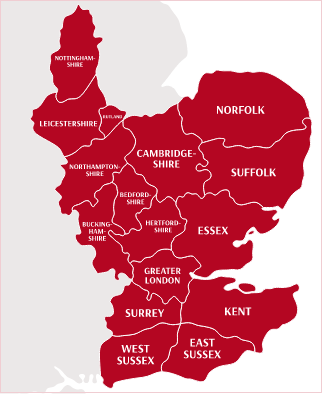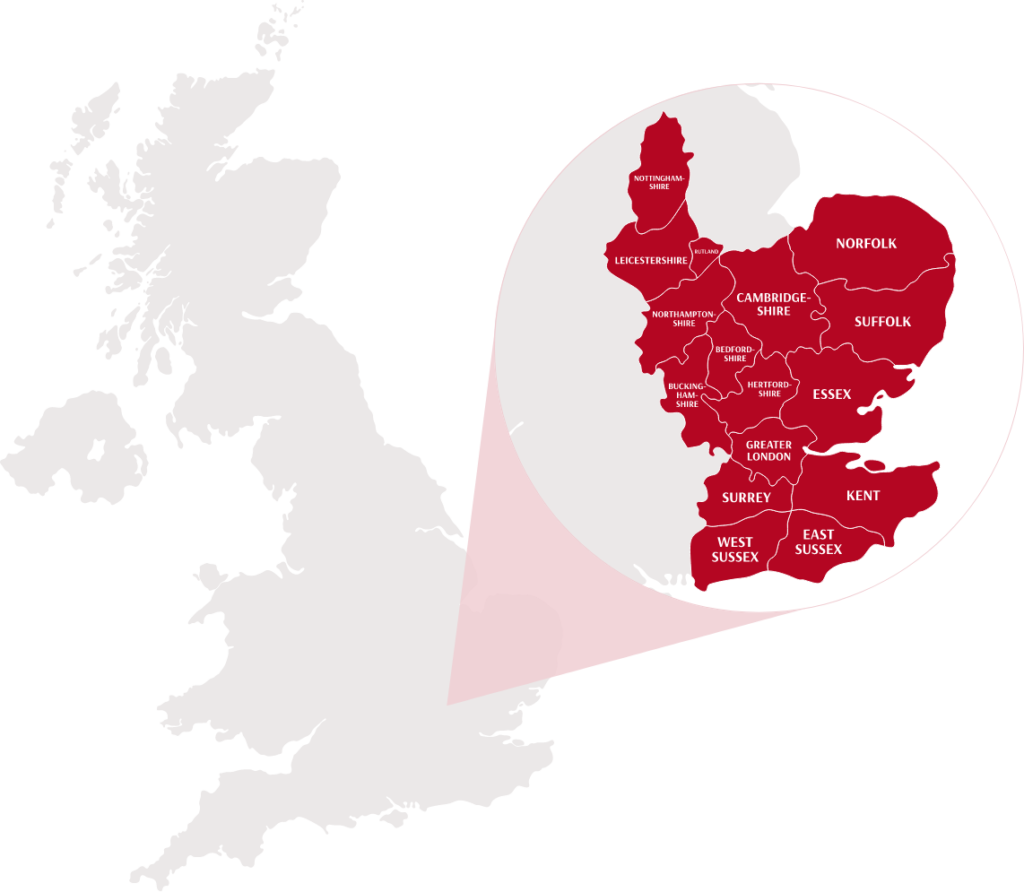 Make an Appointment for a Care Assessment
Drop us a line by using the form below or call us on 01892 512961 to discuss your care needs or email us at [email protected].