Domus Live-In Care is registered with the Care Quality Commission (CQC) to provide live-in care services throughout the areas shown below.
Domus Live-In Care is part of the Care at Home Services Group – a privately owned, independent family business providing a range of high-quality care services to clients in their own home. The Group provides its service under several trusted brands including:
Care at Home Services
Beech Tree Total Care
Westminster Homecare
Domus Live-In Care
Domus Live-In Care is a specialist service which focuses on providing tailored and individual live-in care solutions for adults of all ages.
Our Management Team
All members of our Management Team are based at our offices in Tunbridge Wells and can be contacted by calling 01892 512961.
Dan is the Group Director responsible for Domus Live-in Care. He is also the Group's Commercial, Compliance & Legal Director and the CQC 'Nominated Individual' for the whole organisation. As such, he is the director responsible for all CQC and regulatory compliance, employment and legal issues amongst other matters. A former Army Officer and latterly a Barrister-at-Law, practicing in a leading London Common Law Chambers, he has substantial management and personnel experience in addition to his legal knowledge. He was a founding member of Domus's parent company and has been an active Director in that operation since 2001.
Kerrie Mills, Manager joined Domus Live-in Care Ltd in February 2021 after being a Live-in Area Manager for another provider for almost 2 years. Kerrie has worked in the Health and Social Care setting for many years and has extensive experience in a number of health care settings including working within hospital discharge teams (where she was involved with planning patient discharges), leading domiciliary teams in the community (where she was responsible for assessing and monitoring client needs) and working in the health care setting within the Prison Service. Kerrie has been in a variety of management roles for over 10 years and brings her experience and expertise to her Registered Manager role with Domus.
Anita Winter, Care Service Manager joined Domus Live-In Care in March 2019. Anita has worked in the Health and Care industry for over 18 years and has a wealth of knowledge in assessing individuals care needs and delivering high standards of care to service users.
Anita most recently worked as part of the Reablement team in Kent providing care and support for people who required short term assistance with the focus to regain their independence. Anita has worked for the local authority as a Field Care Manager carrying out regular assessments and producing effective personalised care and support plans.
Anita has supervised teams of care staff in more recent roles and has gained a level 2 and 3 Diploma in Health and Social Care.
Danielle Price, Care Service Manager originally joined Domus Live-in Care in September 2015 initially working in the recruitment team and then moving into the wider Care Service Manager role. Danielle had a short break from working with Domus but returned in July 2020. Danielle trained as a secondary school teacher and also has experience of working as a carer within both domiciliary and residential care. Danielle has gained her Level 3 Diploma in Health and Social Care.
Areas Domus Serves
Domus provides live-in care services in the following areas:
Bedfordshire
Buckinghamshire
Cambridgeshire
East Sussex
Essex
Hertfordshire
Kent
Leicestershire
London
Norfolk
Northamptonshire
Nottinghamshire
Peterborough
Rutland
Surrey
West Sussex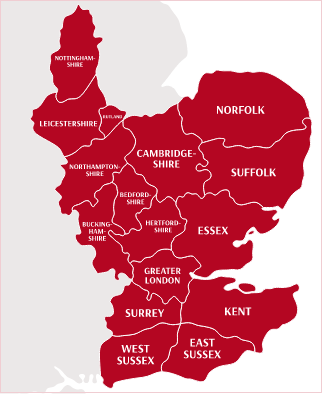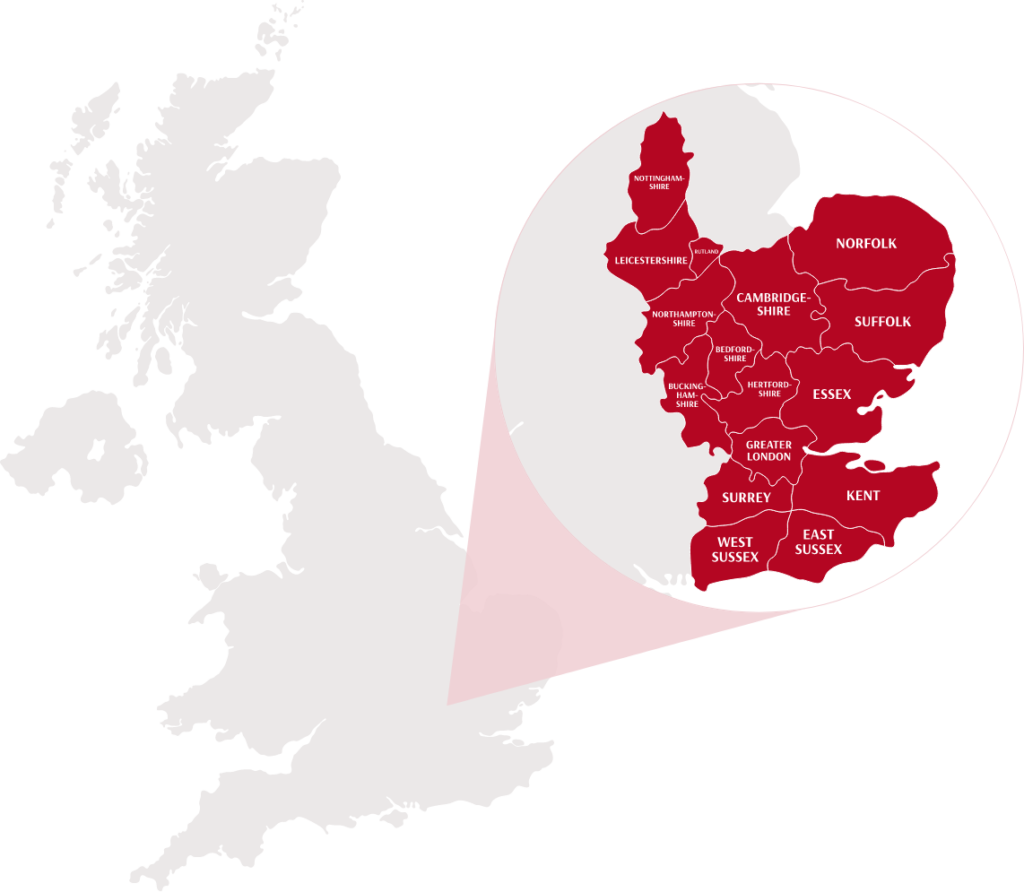 Make an Appointment for a Care Assessment
Drop us a line by using the form below or call us on 01892 512961 to discuss your care needs or email us at [email protected].